15 years of looking after the PSU brand.
My time at PSU kept me busy with hundreds of different projects and creative tasks. I was primarily in charge of the brand - and that reflected in everything I produced - from websites, many types of print, videos, photography... my tasks would range from designing a sim card holder to designing giant signage for the front of the building. The brand always being at the forefront.

Logo evolution
PSU had it's "gold" logo (see below) when I joined the company in 2006. Shortly after, there was a strategic decision to turn the logo red and add a strapline. This strapline also allowed for differentiating messaging, and could separate different companies that fell under the PSU group - such as "PSU | Talk", "PSU | Computers" and "PSU | Software".
In 2015, I updated the red logo to use a more modern font - that same font, and variations of it were then used throughout the branding.
The blue version of the logo was reflected in the company buyout by FluidOne in 2021.

Changing objectives & strategies
I understood the roots of the company, but allowed for progression and adapted to the companies changing objectives and strategies over the years.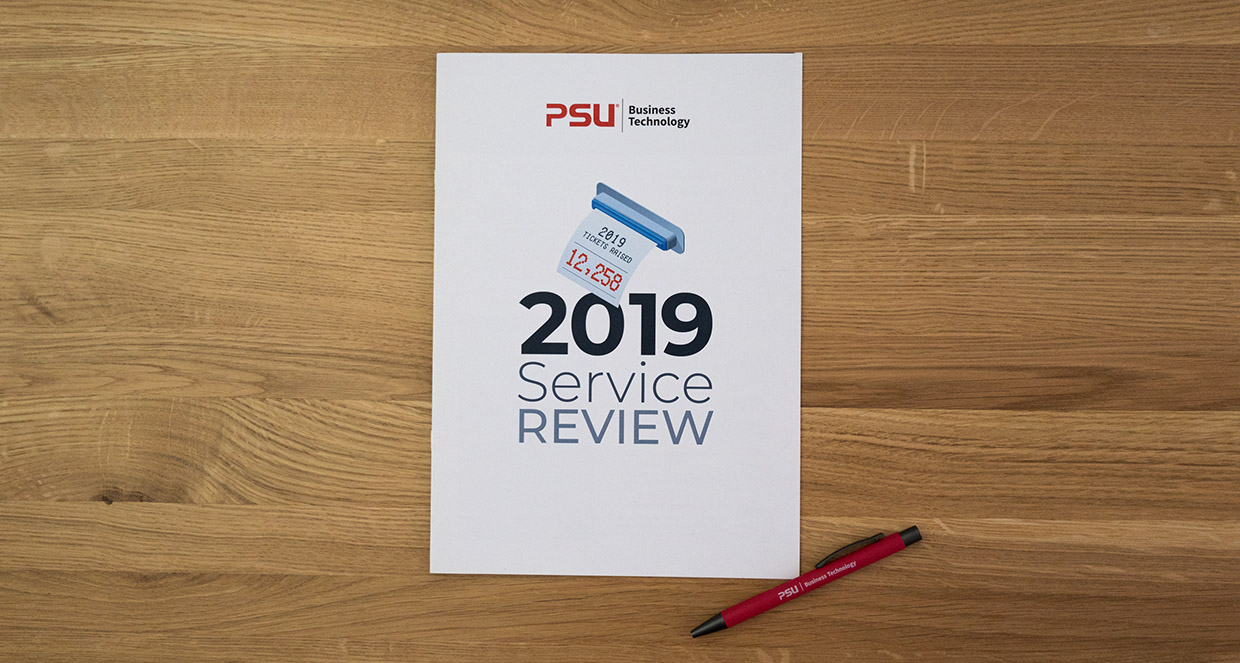 Telling a story with motion graphics
Videos are an excellent way to engage with existing and potential customers. Incorporating a strong feel for the PSU brand was always an important objective.
Brand evolution
I made subtle, but necessary, evolutionary changes over time whilst always providing familiarity and trust to PSU's customer base.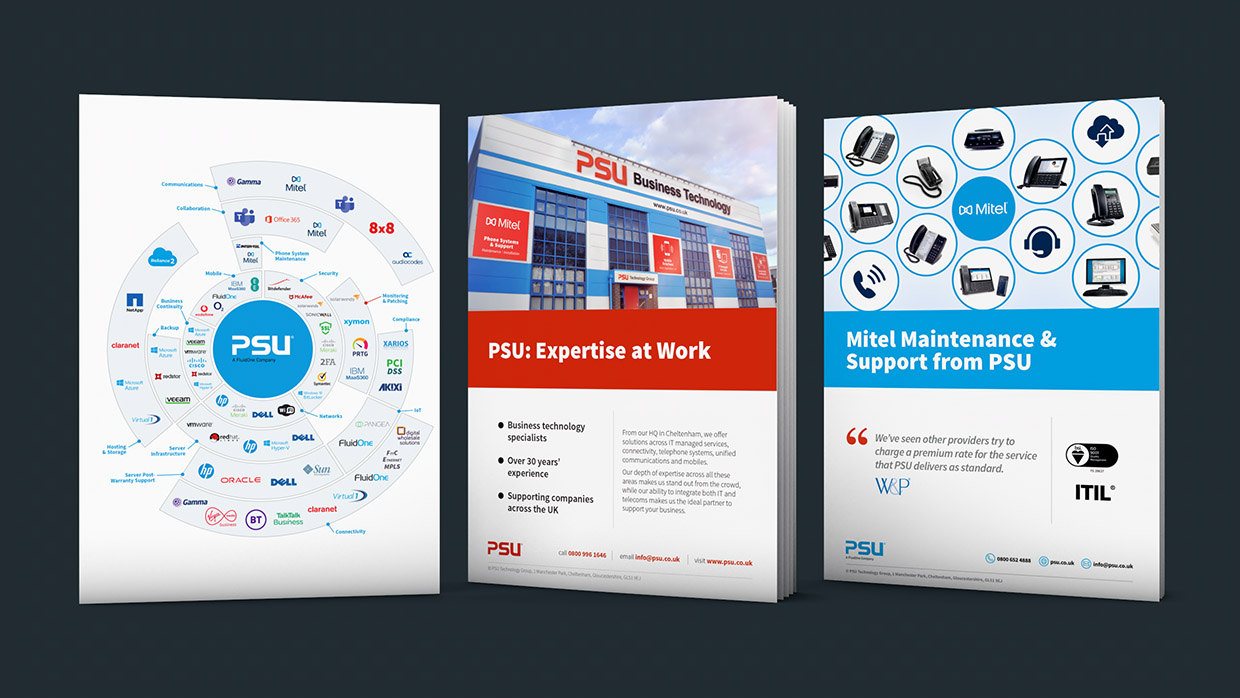 Highly commended for marketing campaign
2014 saw the PSU marketing team enter the Comms Dealer Awards.
We had recently made some brand changes and introduced a "metro tile" design.
Below: the 2014 marketing team, with me on the left (yes, with hair).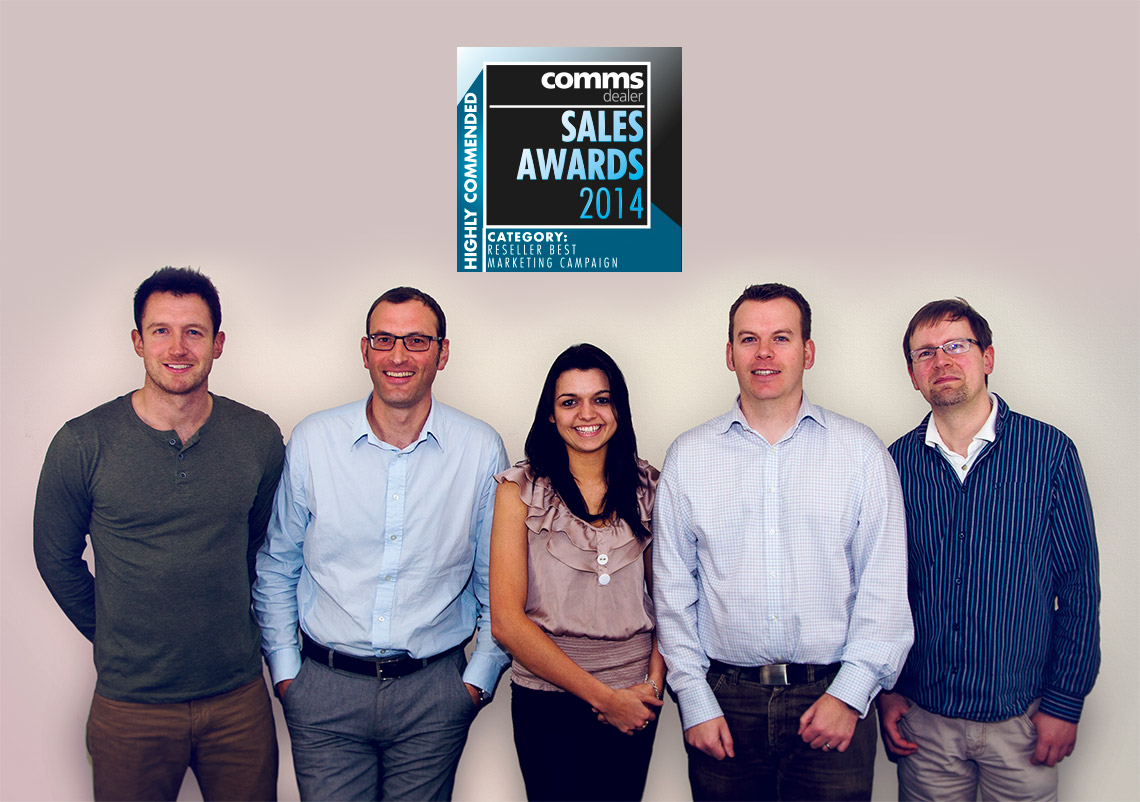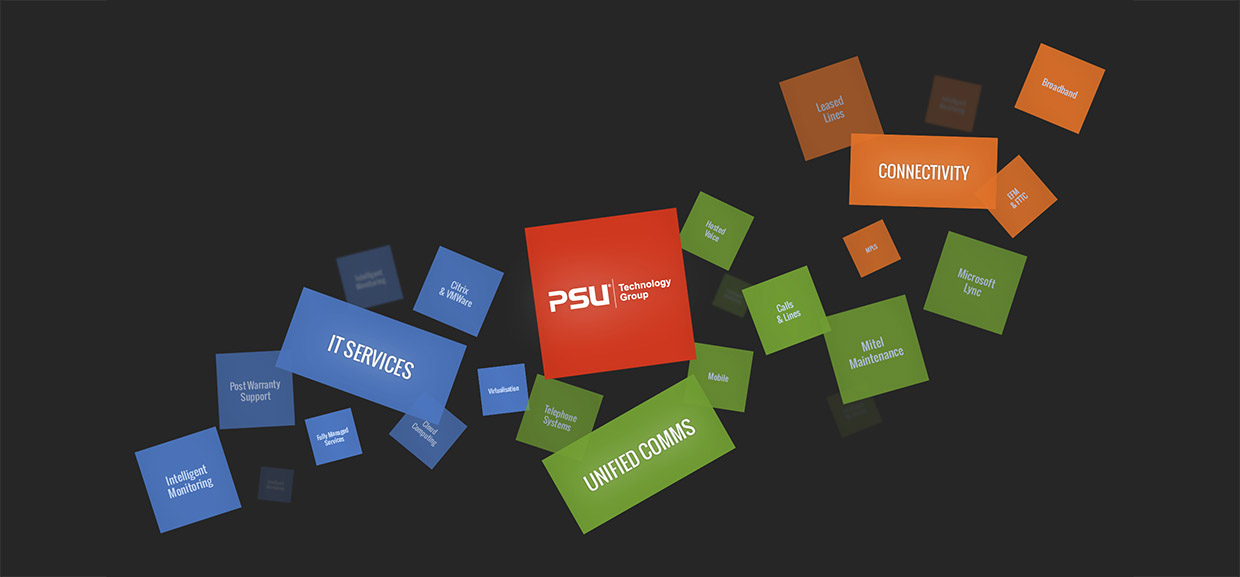 Internal HR portal
2012 saw the requirement for a company extranet. I created the design and it was quickly signed off to allow me to get straight on to the build.
Since it's creation in 2012, no design issues or requests were ever made, despite it being used every day by everyone in the company. To put it simply, the system just worked.

The company photographer
I was the photographer for PSU for over 10 years. This included photography for pretty much anything, including for the press, social media, events, trips and staff.
I set up a three-point lighting studio within the office to take photos of over 80 members of staff.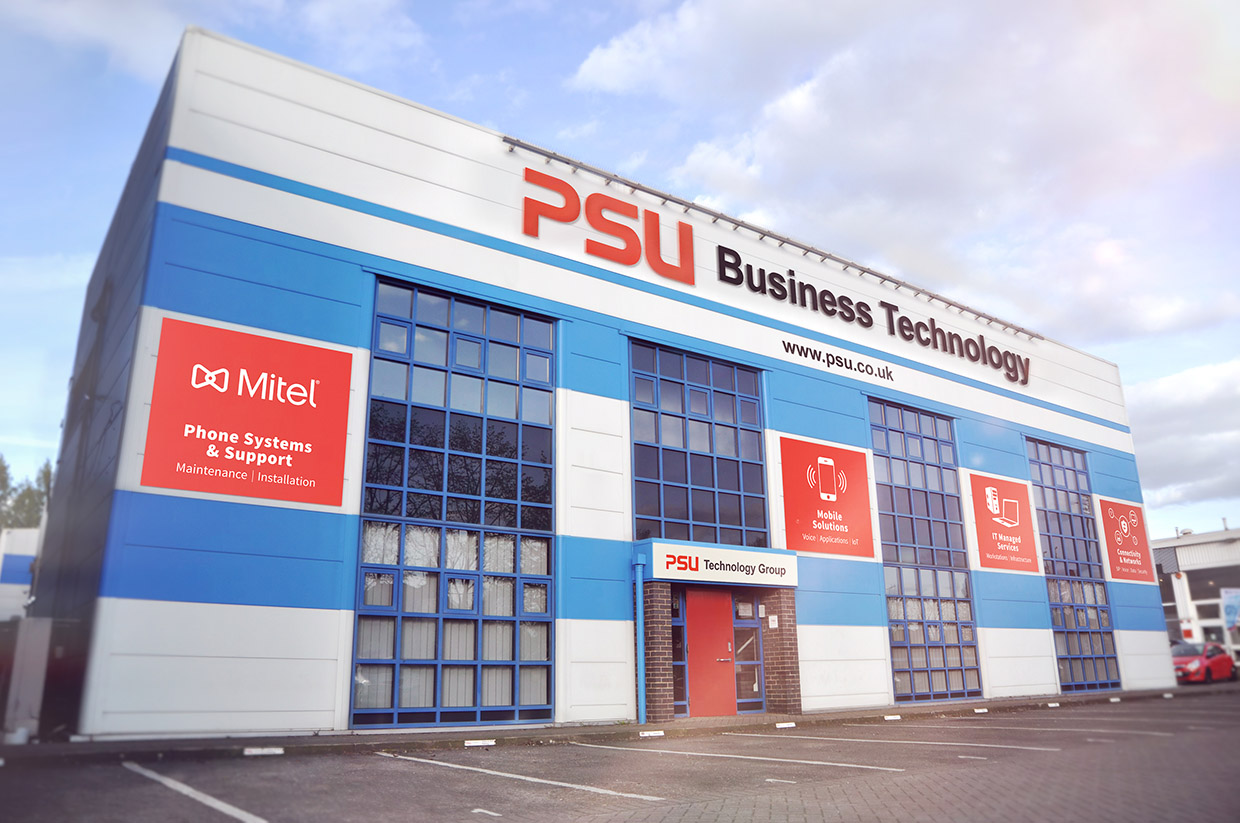 Website evolution
PSU had four major website iterations from it's formation to 2021. I took charge of three of them: 2008, 2012 and 2016.
Below is a screenshot of the 2008 creation.

Billing customer portal
2011 saw a requirement for a telephone billing portal (see screenshots below) for PSU's customers. This became a huge selling point for PSU's telecommunications products and services. I created this during a time just before responsive design became mainstream, but managed to overcome many challenges, which made it way ahead of its time.
I also created this video that was distributed widely in campaigns during that time. Remember, it's from 2011, so it's a little dated. Plus, it's my voice as the voiceover.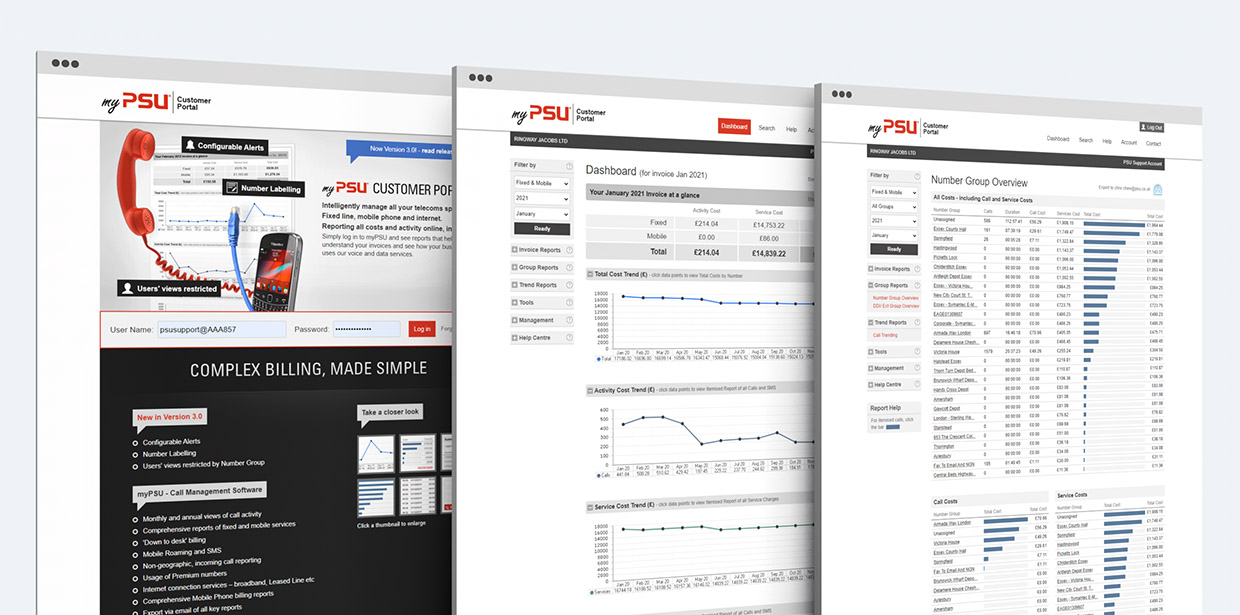 Beyond Content Management System
I worked in the "Software" division of PSU for over six years. Our main objectives were to create and maintain a Content Management System (CMS) called "Beyond" and acquire customers through a high ranking website, using the very same CMS (see below screenshot from 2008). This was back in the day before WordPress, SquareSpace or Wix became household names.
It was an incredibly exciting time and the perfect start to my career. I designed and built over 100 websites from the initial concept to the complete website build and testing - all to specification of the CMS.

Increasing brand awareness
Consistency is the key to successful branding. The brand should become something that people trust. And to achieve this you need to get the brand out there to resonate meaningfully with the target audience. I feel my time at PSU saw this happen on a daily basis.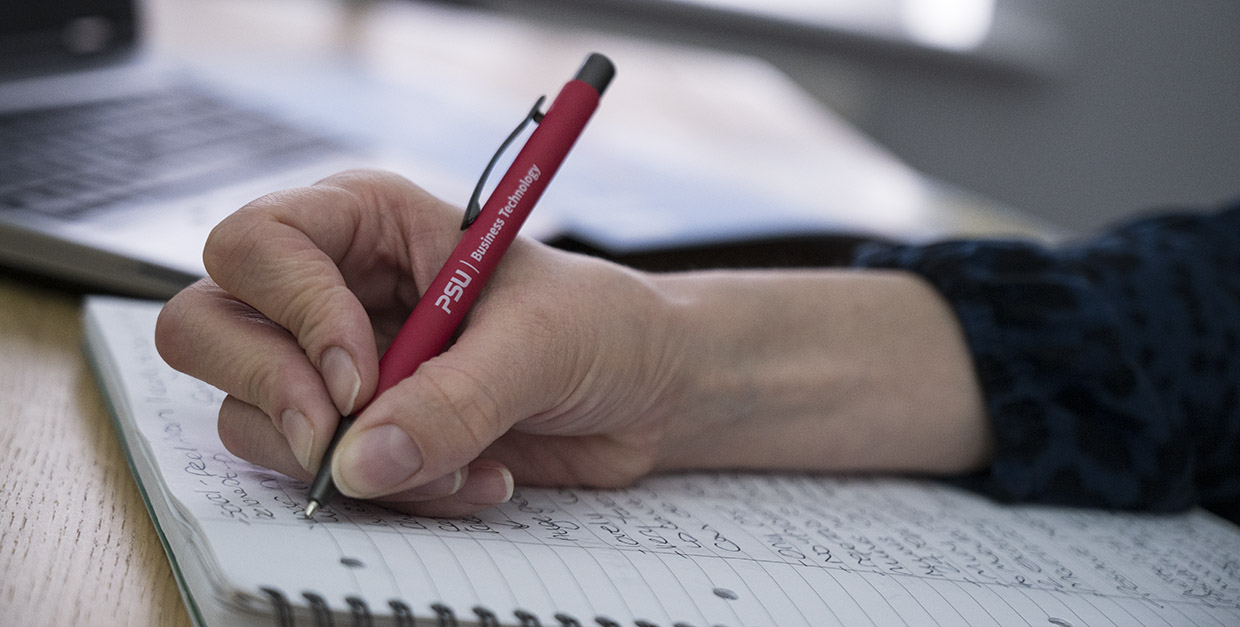 A brand I was proud of
It's difficult to summarise 15 years of branding work for the same company. Everything I've added above doesn't really do it justice - but at least it gives some kind of overview of what I achieved during my time there, and how I enjoyed keeping the brand consistent, whilst adapting to change.