Incorporating motion graphics as a way to visualise a case study.
We had a good case study and wanted to make the most out of it. It had already been enhanced from our usual style, with the creation of an infographic, which told the success story in a visually informative way.
A video case study
I produced a video (above) built on the back of an existing case study through motion graphics and messaging.
The infographic played a big part, and the video's runtime sees its creation being formed, before panning out to reveal it being part of the actual physical case study document.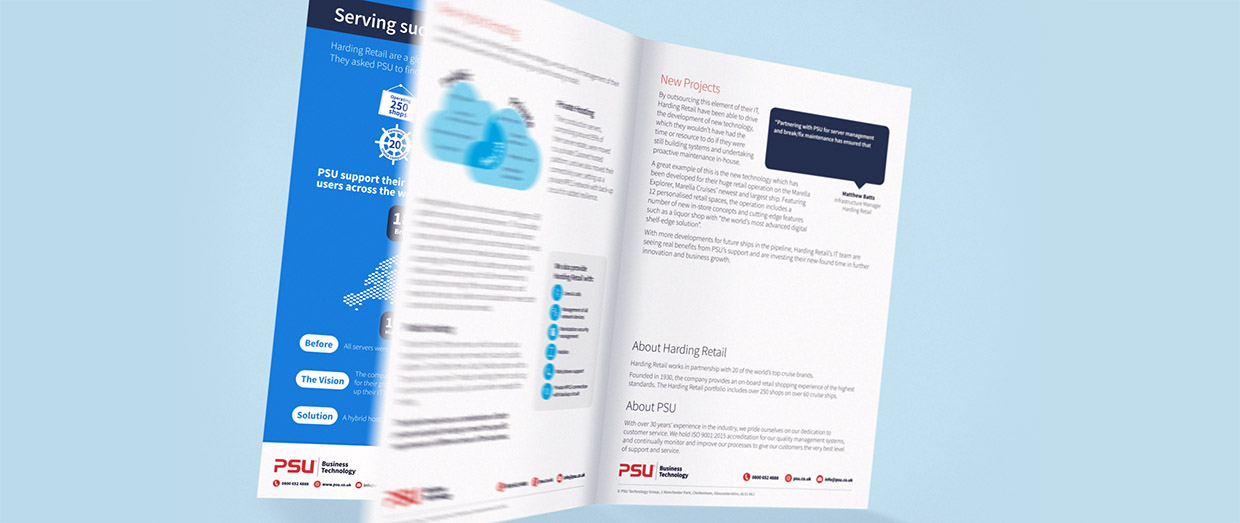 Increased opportunities to engage
The initial investment in producing the original case study was amplified, and converting the content to an alternative format increased opportunities to engage. The video provided more promotion opportunities on platforms such as YouTube & Vimeo and helped SEO efforts.