Efficiently changing marketing tactics to increase business in reaction to the Covid-19 pandemic.
The global health crisis that fully materialised in early 2020, required a quick change to marketing tactics at short notice during very uncertain times.
An agile response
Building upon and problem-solving using my existing processes allowed an agile response to efficiently produce high-quality content, despite team members working from home.
This included a case study (below), web page (below), social elements, email campaign and video (above).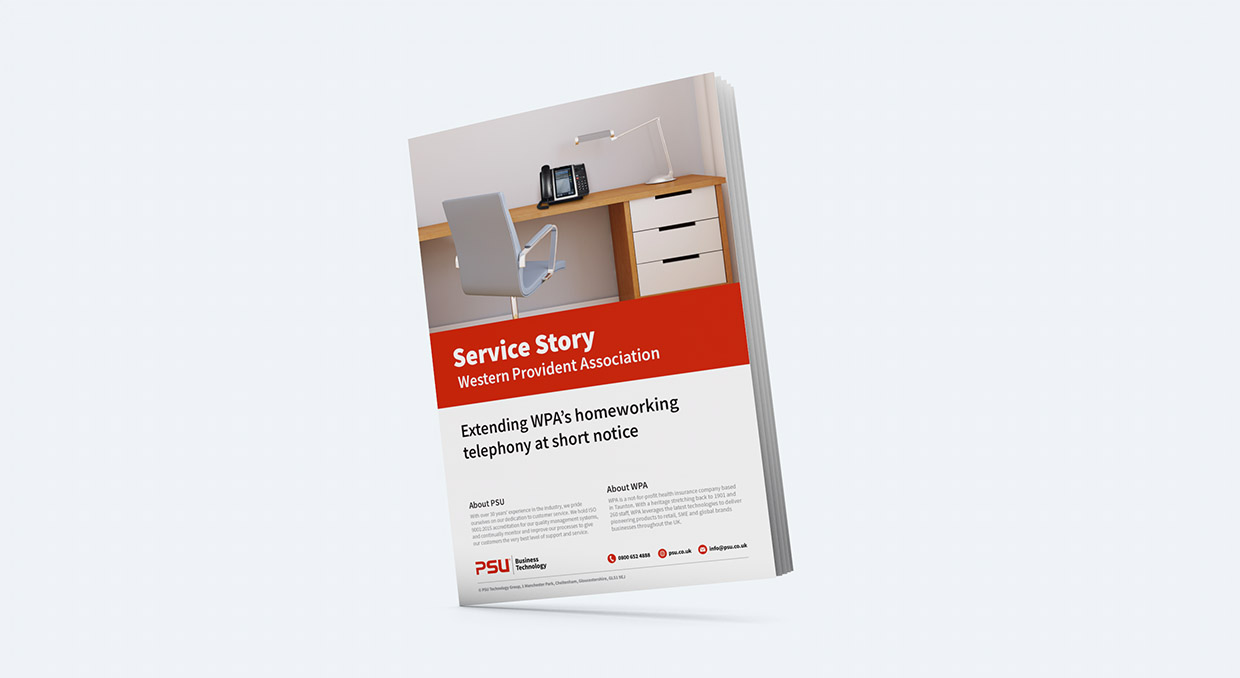 Swiftly changed gears
The Covid-19 pandemic gave everyone difficult obstacles to overcome. Businesses were immediately affected by the requirement to send their staff home to work where possible.
PSU were in a position to help other businesses in achieving this efficiently and smoothly by utilising their existing services and products. We swiftly changed gears and adjusted our marketing efforts to focus on this, producing high quality content during trying times.