Automation of print documents, including case studies, pricing, and product datasheets.
There was the requirement to find an automated way of producing many documents for print, with a similar layout structure, that could be produced by any member of the team - and not require them to have any design skills or even access or learn any design program, such as Adobe InDesign or InCopy.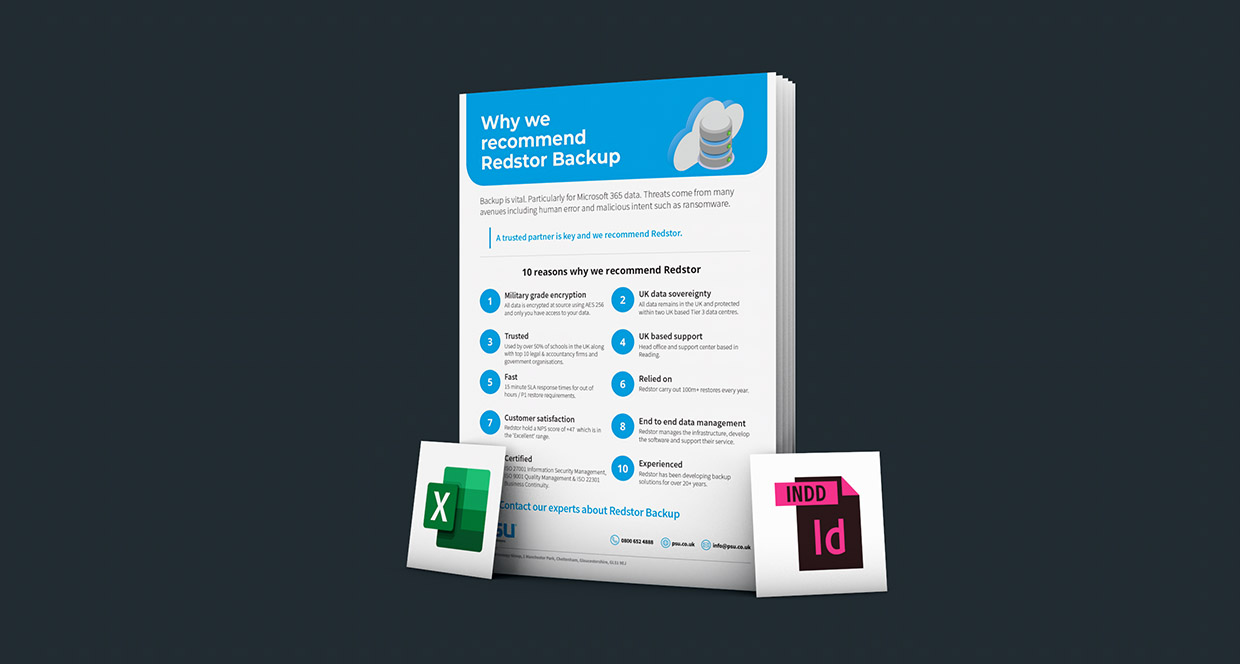 Linking Excel to InDesign
I decided upon developing a Microsoft Excel sheet with fields to easily add content, with character count limits to aid the content creator - and linking this file to an Adobe InDesign field-driven template (designed by myself) to allow, with the help of an additional script, for quick exporting as appropriately-named .indd or .pdf files.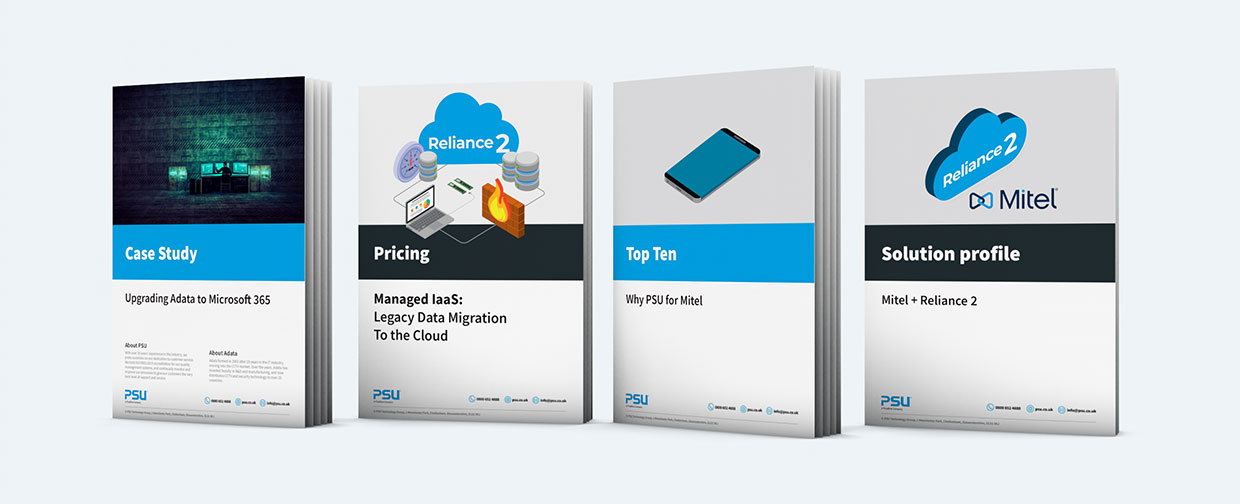 Documents created in minutes
The team had the ability to produce and get sign-off of a new document, that met brand guidelines, within an hour.
For example, a "hosted phone system" document could be produced in 30 minutes to help Sales convert an opportunity. No design or templating skills were required by any of the team.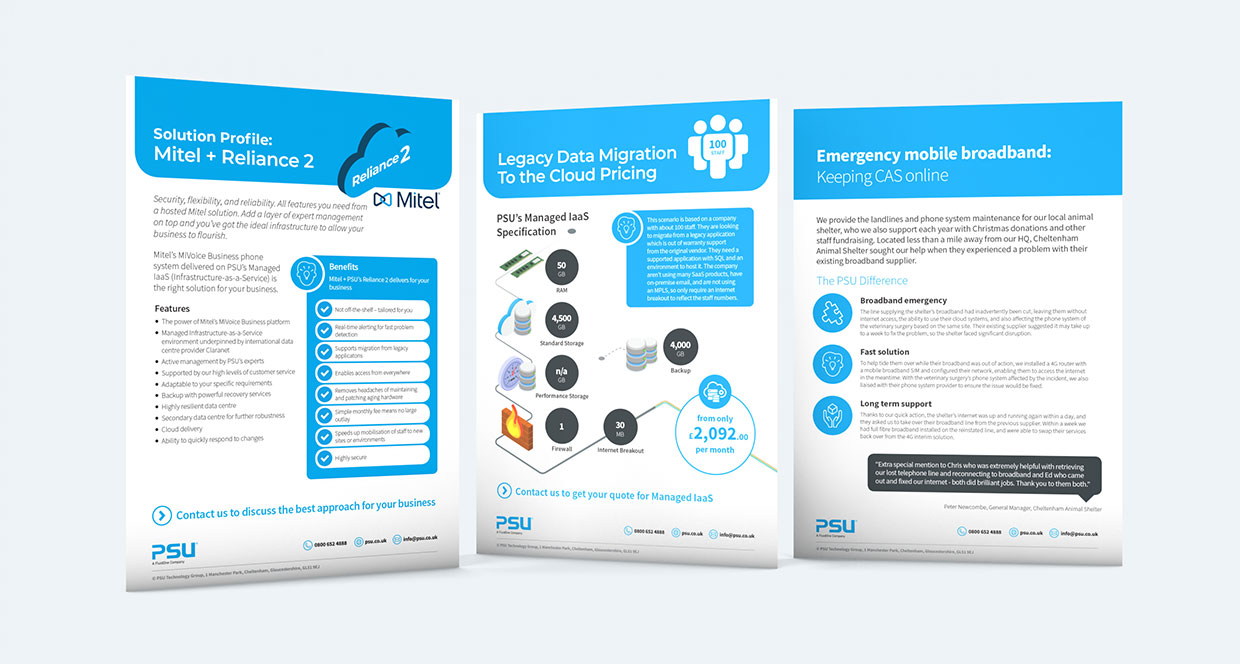 Speedy turnaround for a successful campaign
To demonstrate a use case: once the necessary values were added to a spreadsheet, eighteen pricing calculator sheets were created for PSU's "Reliance 2" product in seconds. Any modifications to the prices were not an issue, as it was a simple case of re-running the script.
The documents were used in a campaign that, in the first two weeks, highlighted 10 project conversations with an estimated opportunity value of £350k per annum.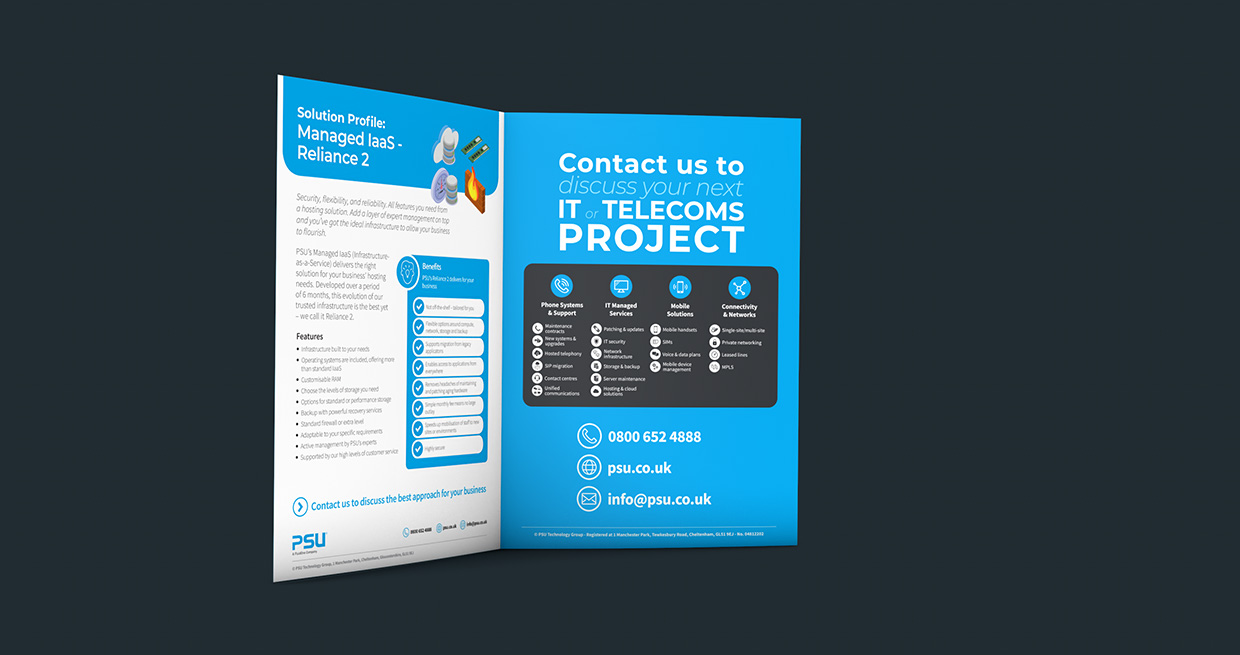 Reducing the workload
Automation, when applied correctly, can greatly speed up tasks and reduce the workload required to get something done.
These are two prime examples of this working well:
A copywriter writes their content for a case study.
A requirement to produce many documents with slightly different data sets.
Both scenarios require the simple importing of content/data into a spreadsheet, choosing a design template, and running a script that takes this data and converts it to a fully formatted and branded PDF(s), ready for distribution.