Campaign design & planning of PPC landing pages to acquire high conversion rates.
Phone system maintenance and support are some of the key services that PSU offers. An idea was proposed to find out if businesses had certain handsets and systems by offering free user manuals and guides. By knowing they needed the manual, there was a high chance of them having the system - and PSU could then offer their services based on this information.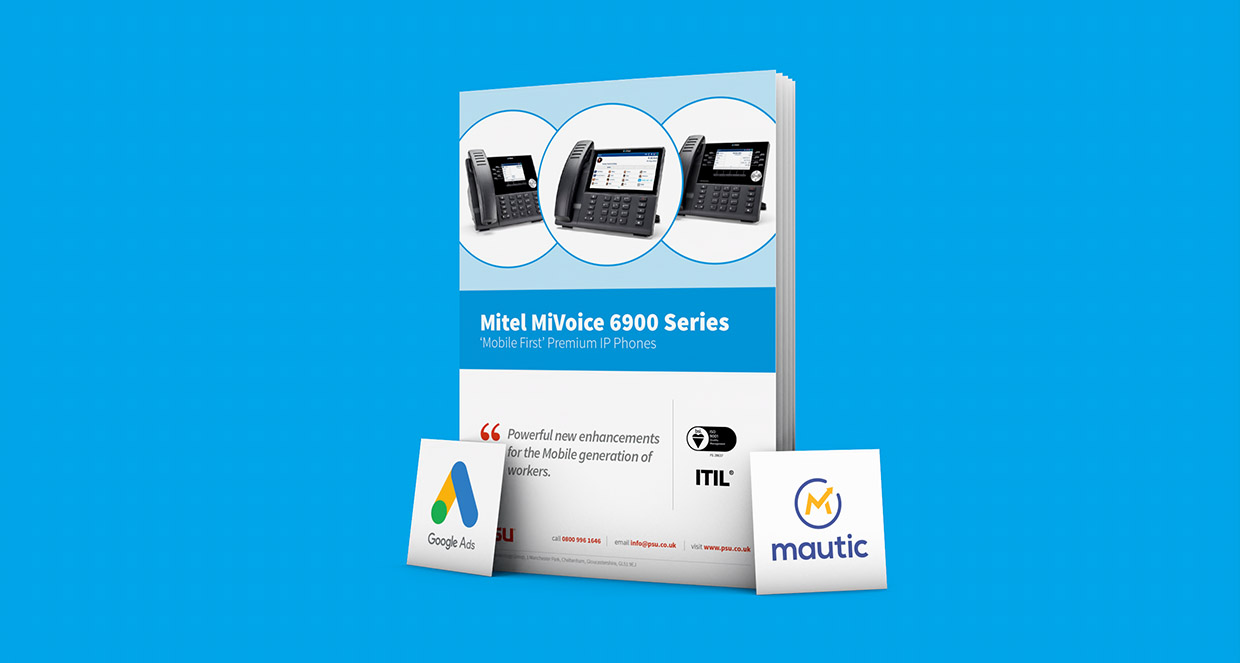 Mautic integration
We set-up pay-per-click adverts using Google Ads to send users to webpages (like below) offering user guides for over 50 handsets, systems and peripherals, that could be downloaded from a link within an email. These pages were simple, and straight to the point.
Integrating Mautic (open marketing software platform) forms on these pages, allowed for email campaigns to commence that would promote PSU's services.

Consistent source of high quality leads
The PPC adverts achieved a quality score of 90+ and conversion rates of downloads from the pages were very high, as expected, due to the nature of the service being provided.
Conversion rates from the concluding email campaigns were considerably lower, again, as expected - but they would provide several high-quality leads for potential business every month.
Over the years, the value of business acquired from the campaigns outweighed the spend for the PPC advertising by a factor of ten and proved to be a consistent source of quality leads.