Website design and creation for a telecommunications company, Palebeck.
Palebeck's website was over 8 years old and was looking tired and dated. They required a design overhaul to reflect their current business strategies & objectives and to gather potential leads for their products and services. The website content needed to be easily updated by a 'non-technical' member of the team.

Fresh, secure & fully responsive
I designed and created a fresh, secure, fully responsive website that earns good, natural listings in the major search engines, whilst always keeping to brand guidelines. To allow members of the team to update the content, I developed a highly customised version of Umbraco CMS for extra functionality and ease of use.
Above: my take for a modern version of the Palebeck logo.

Lead driving website
Palebeck has seen a vast uptake in visitors and enquiries. The team is able to easily add additional pages, such as new telephone systems and products.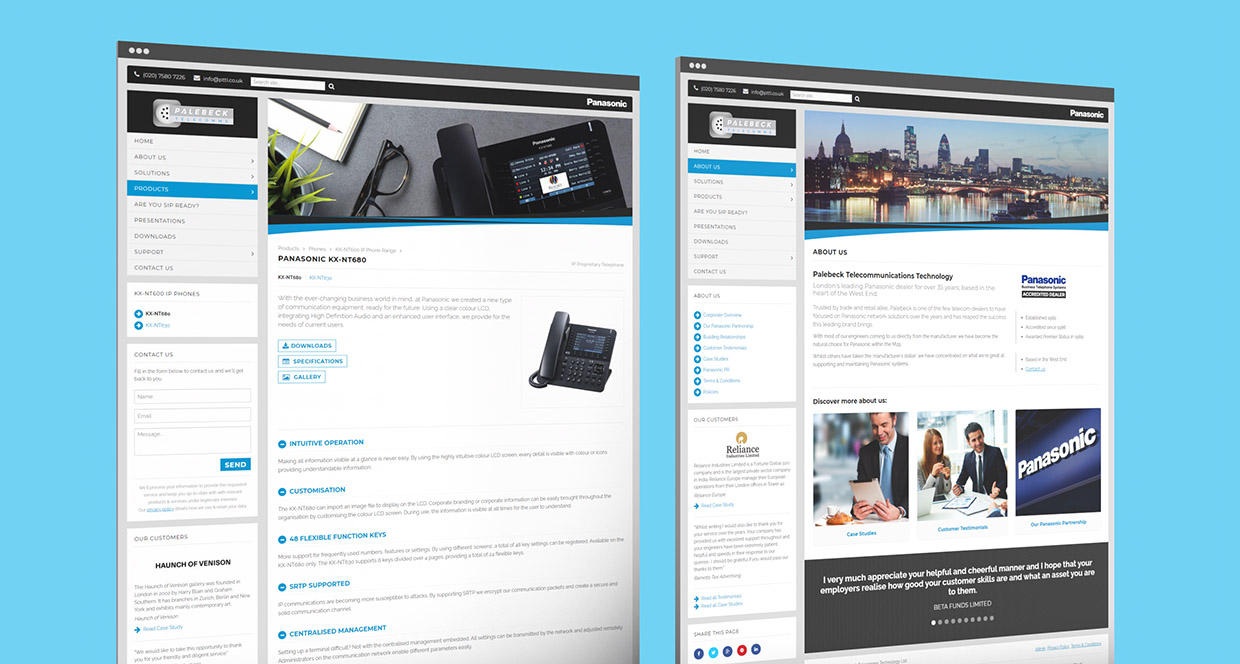 Adapts to all devices
The website works perfectly for desktops, tablets, mobiles and everything in-between. See below for screenshots taken whilst browsing on a mobile-sized device: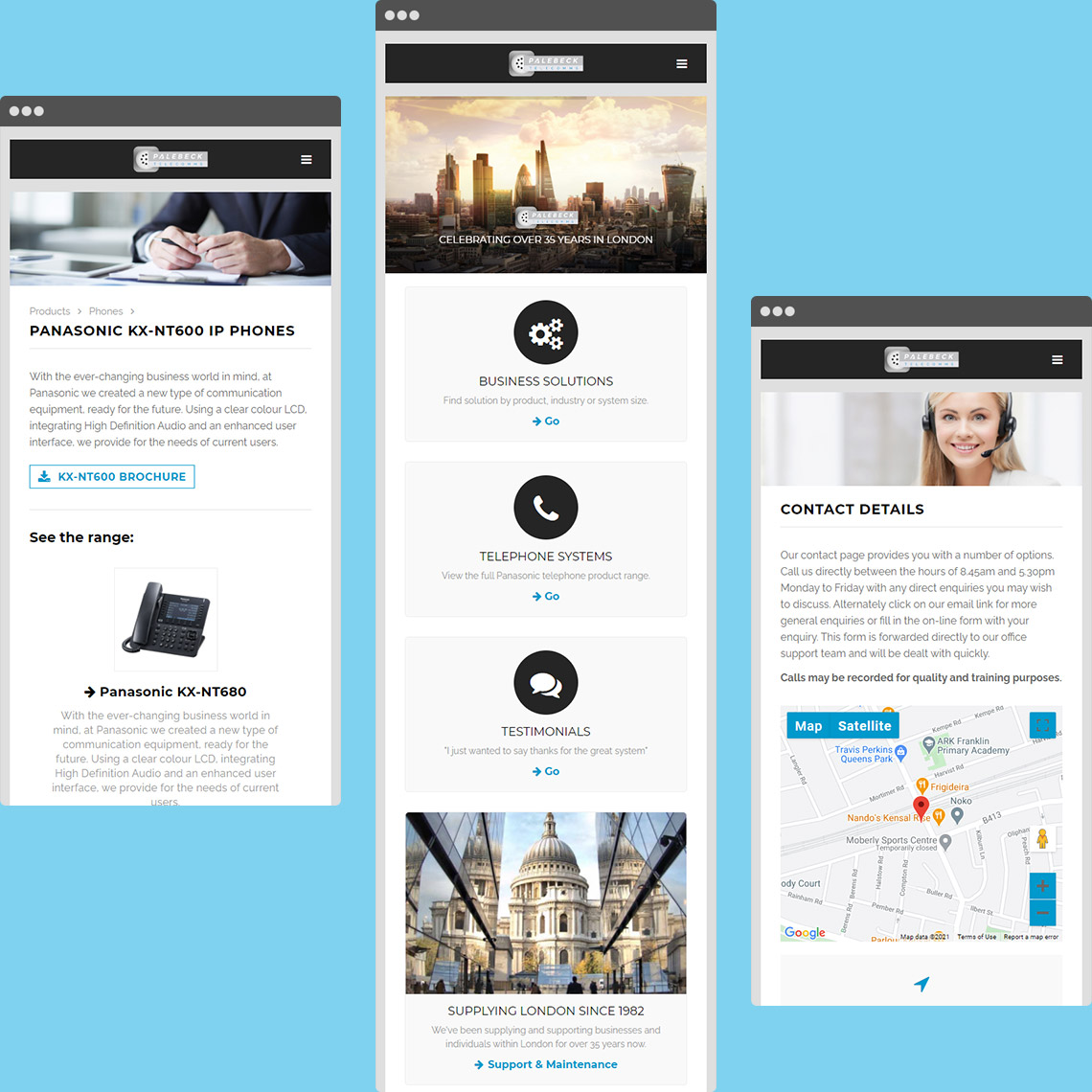 Streamlined for content
The Palebeck website has over 100 pages of content. It has a full catalogue of products. With this in mind, the aim was to create something that was easy to navigate, and fast to get the customer where they needed to be.
This website delivers.