Promoting key strategies for the forthcoming year through direct mail collateral.
Collateral was required to promote the key strategies, in line with company objectives, to promote key product areas for the forthcoming year.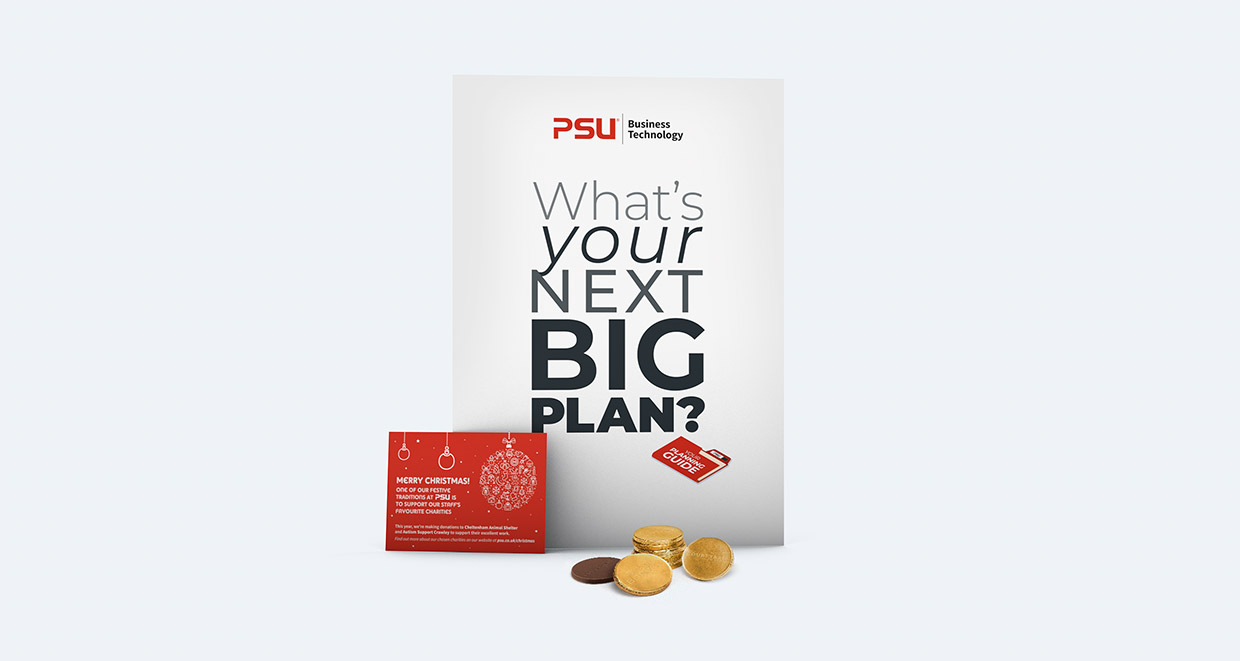 Themed campaigns
I produced a direct mail brochure, accompanied by blog posts, social and themed campaigns. As it was in the festive season, it was doubled-up with a Christmas card and chocolate coin representing the company's Christmas charity donation, which had been proven successful the previous year.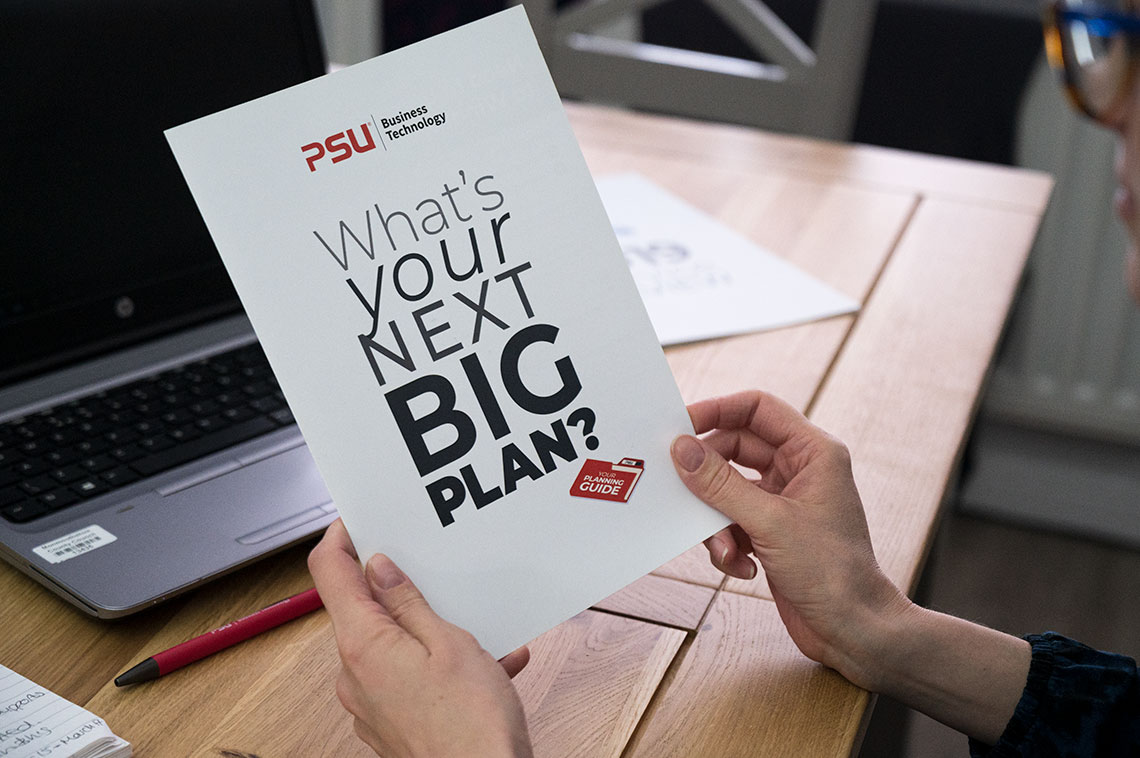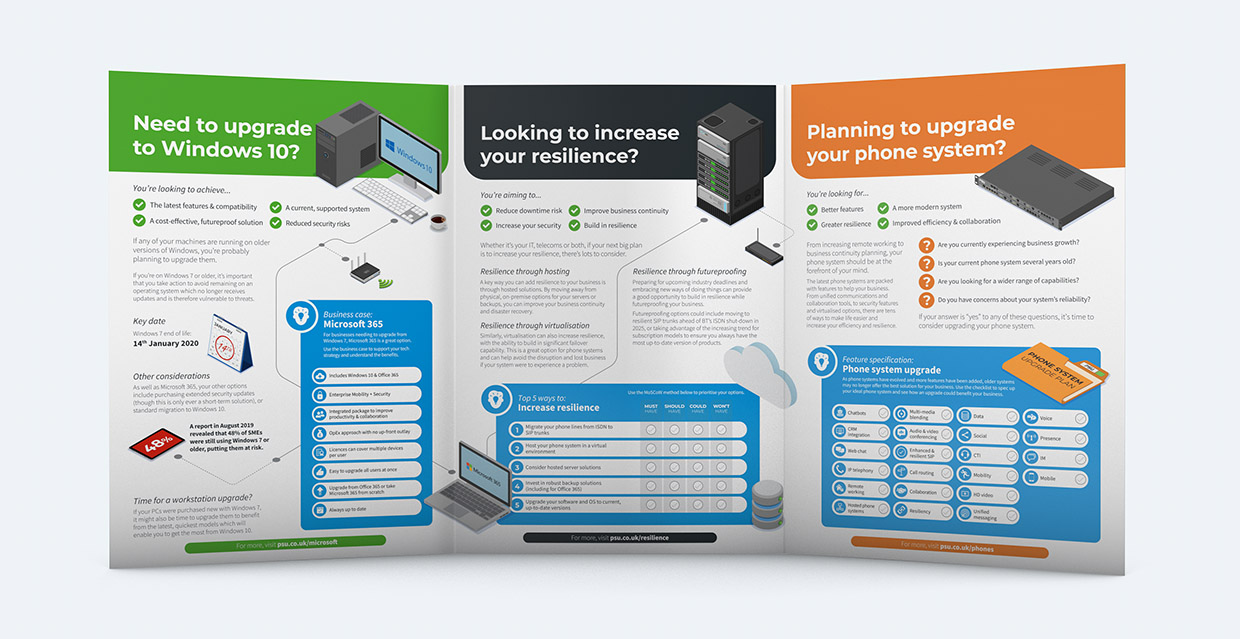 Building on customer relationships
The marketing team sent out the "What's your next big plan?" document to over 400 key contacts, which helped build on existing customer relationships and nurture prospects leading to product sales in the following year.
The document referenced different themed web pages that the customer could visit to find out more information and make contact if desired (below).

Trifold design
The direct mail brochure was a trifold document, with each individual page being A4-sized. It was designed completely in Adobe Illustrator.
Depending on how the document was folded, elements from pages would line up to corresponding design elements from other pages, to help create a seamless, albeit subtle, effect.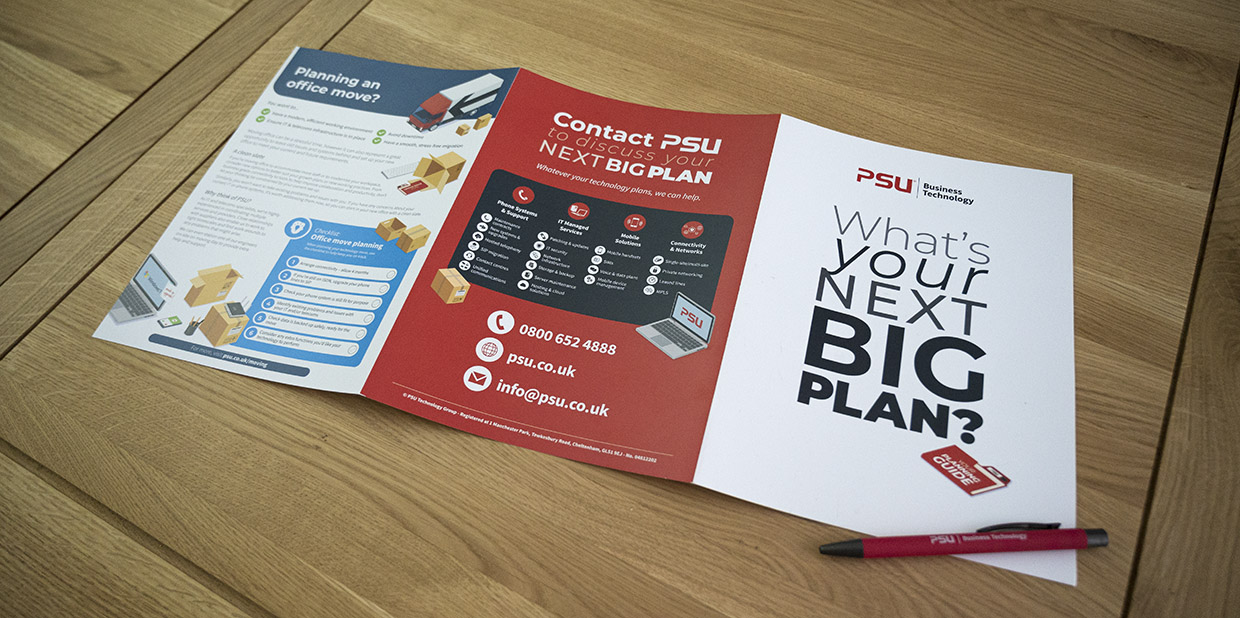 Utilising my design skills
I have a passion for creating designs for print - especially when the document will be printed and professionally distributed through the mail. And this is further enhanced when the document is different from the usual A4 style sheet or booklet. Designing a trifold allowed me to utilise my design skills to match up content, dependant on the way it was folded and read, which gave it that extra dimension and depth.