Designing & building a shop, microsites and planning campaigns to sell telecoms solutions.
Providing and maintaining telecommunication products and services was one of the key objectives for PSU. They desired new and exciting ways to market a wide range of services, and occasionally specific products.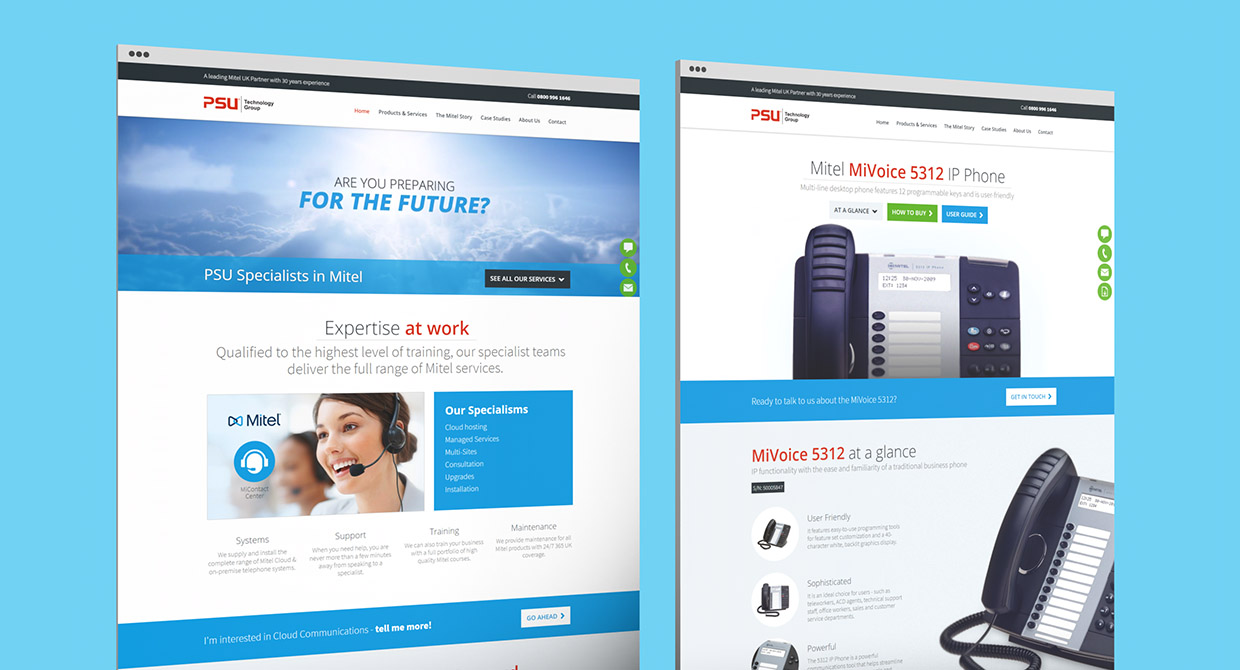 Dedicated microsites
I designed and built a "Mitel Hub" microsite (screenshots above) that was dedicated to the individual Mitel products and product ranges. As a team, we then planned and created campaigns to drive traffic and create leads.
Below: a screenshot of a 2013 quasi-eCommerce website that generated leads for Mitel phones.

Network of over 60 websites
In 2010, PSU purchased the telephone-systems.co.uk domain. I then built a website template (see screenshot below) that would cater for over 100 location-based websites as part of a partner program to sell Panasonic phone handsets and systems nationwide.

Nationwide presence
For a relatively small, Cheltenham-based company, PSU appeared as a much larger nationwide presence. Over the years, the Mitel Hub, shop, and campaigns that followed proved successful:
Mitel Hub:
Over 500 Inbound leads.
4% conversion rate to sale.
44% of sales went onto to be long term Support customers.
Mitel Shop:
Over 100 leads in first year.
18% conversion rate to sale.
28% of sales went on to be long term Support customers.