Branding to spice things up for the chillies company, Chilli Rogues.
A start-up company that aims to bring rare, hot and super-hot chillies to the world needed a brand that, just like a super-hot chilli, would pack a punch.

Vision to reality
Chilli Rogues had a vision and colour palette in mind, and I talked with them to bring that vision to reality.
The logo was the initial project, which I designed in Adobe Illustrator - and it was very well received and immediately signed off.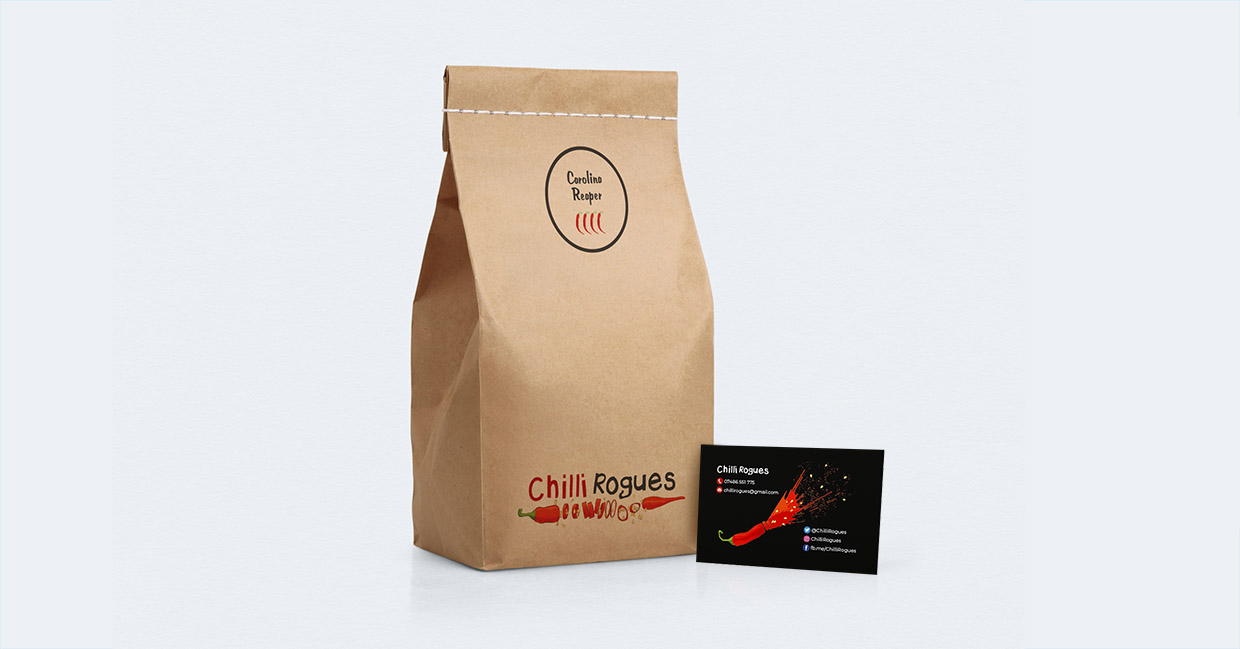 Using the brand
Now the logo was in place, the brand had an excellent starting point, and I went on to create business cards, food packaging labels, and banners. Chilli Rogues were extremely happy with their new brand, which they use daily on their market stool, social media and networking.

A fresh, different brand
Neil, from Chilli Rogues, had this to say:
"In 2018 we set up a new business and we keen to make a good impression from the beginning, to do this we needed company brand that stood us out of the crowd and above our competition.
We had heard about Dan's work through friends and asked him if he could look at creating a brand that was fresh, different and would make people take note."
Dan very quickly came up with a design that we instantly loved, so much so that we used it there and then! With no changes or adjustments needed.
Neil Nixon
Chilli Rogues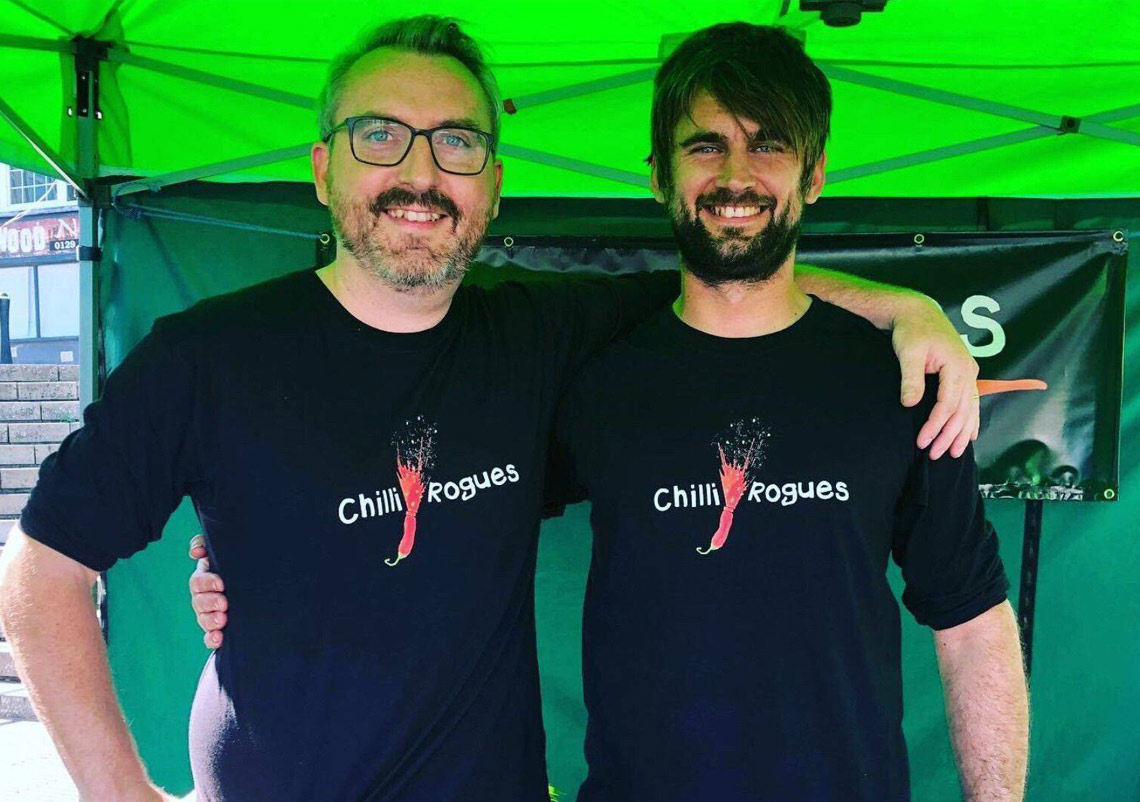 "A brand that we love"
Neil continued, "Since 2018 Dan has created further branding in the form of cards, stickers, and banners and we will continue to use Dan as our company evolves. I couldn't recommend Dan enough, he has been very considerate with our inexperience and created a brand that we love."

Design flare
This was an exciting project that encouraged some of my design flares. I'm really happy with the branding and colour scheme. The logo has an impact, is eye-catching and memorable.